Engineer – this term is a bit vague isn't it? Whether your aspirations are to become an electrical engineer, mechanical engineer or a civil engineer, it's wise to choose your career path early on. That way, you can lay out a path towards your dream job.
So what industries could you work in, and what are the different engineering disciplines available to study? Below, we've outlined the ins and outs you could take as an engineer.
Engineering disciplines
Engineering is a vast field. Most engineers specialise in one area.
Engineering degrees mostly focus on one particular discipline. When applying for jobs, recruiters will likely ask for specific engineering degrees. Higher apprenticeships and degree apprenticeships usually start to channel you towards a discipline – which is why it's important to understand what career path you should take prior to graduation or leaving school.
The most common disciplines are as follows:
Mechanical engineering
Mechanical engineers understand:
How forces act on solid objects

How liquid gases behave

How energy converts from one form to another
This knowledge gives them the ability to design machines that can cope with the forces they are placed under, and create systems e.g. pumps, fans, turbines etc.
Civil engineering
Civil engineers understand:
How forces act on objects and how fluids behave, including how this relates to geology

How to construct, design and maintain man-made parts of our environment e.g. buildings, bridges, roads, railways, dams, tunnels and airports.
Electrical engineering
Electrical engineers understand:
How to use, work and generate electricity from the likes of renewable resources, working in a power station, electrifying a railway or providing a building with heating and power etc.
Electronic engineering
Electronic engineers understand:
How electronic components can be used and adapted to affect their behaviour. Being able to adapt sophisticated circuits are useful in areas like communication, navigation, medical technology and manufacturing technology
Chemical engineering
Chemical engineers understand:
How chemicals react to form new substances, and how the facilities work that perform these reactions on an industrial scale. These facilities produce a vast array of everyday products like food, fertiliser, pharmaceuticals, cosmetics, plastics and petrol
Engineering job roles
Within each different engineering discipline, you have the opportunity to consider a number of different job roles. These include:
Design engineering: Working on a project before it happens e.g. pre-construction/manufacturing to ensure there is a practical and accurate design to work from

Project engineering/construction management: Here you would work on the project/construction as it happens, ensuring it's all completed correctly, to the agreed budget, requirements, and in line with safety regulations

Process engineering: In this role you would analyse manufacturing processes, identifying alternative methods to improve their level of safety and efficiency

Research and development: For this role you would carry out your own research into areas of a project that haven't been explored in the past.
Engineering industries
Engineers can work in a variety of industries. Most industries need engineers from a range of different disciplines for the knowledge and skills they possess.
Key engineering industries include:
aeronautical (flight)

automotive (road vehicles)

built environment (buildings and infrastructure)

chemicals (manufacturing substances on a large scale)

defence

electronics

energy

fast-moving consumer goods (manufacturing items such as snack foods and cleaning products)

marine (ships)

materials and metals (developing new materials or improving existing ones)

pharmaceuticals

rail

telecoms

utilities (covering water, sewerage, energy and telecoms).
Engineer careers list
There are a large number of job opportunities and specialities in engineering. Below, we've listed specialties, using a short definition and the nature of the work.
Aerospace Engineer
The study of the design, development and production of air and spacecraft. Aerospace engineering can often be divided between those who pursue a career on the aeronautical side, and those working on spacecraft. Both air and space vehicles contain complex subsystems that require a number of specialists in the electrical, mechanical and computer engineering field.
Agricultural Engineer
Also known as biological engineering, it covers subjects from aquaculture to land farming and forestry. These engineers also develop biofuels, plan animal environments, and source better food processing methods, while ensuring government standards are met. Agricultural engineers usually work in an office, but they can also be outdoors and travelling to worksites to oversee equipment function in agricultural settings.  
Automotive Engineer
One car requires the technical expertise of many engineers, in particular the automotive engineer. Automotive engineers research, design and develop vehicles and their subsystems. They work with sophisticated technologies to create complex, creative and unique designs for vehicles.
Biomedical Engineer
Biomedical engineers work with a combination of biology, medicine and engineering. They are trained to analyse and design solutions that will improve patient care. They are the professionals behind sophisticated medical equipment e.g. MRIs and microscopic surgical machines, and research and development of medical innovations.
Chemical Engineer
Chemical engineers manipulate the interactions of individual atoms and molecules. Their talents are generally employed in the research and development of new materials, and are critical to numerous fields including nanotechnology, energy storage, and computing. Chemical engineer will likely work alongside other engineers in interdisciplinary teams.
Civil Engineer
Civil engineers specialise in road, bridge, buildings and water supply system design and construction. They supervise and direct construction teams and work with other engineers, ensuring all structures built are environmentally compliant and can withstand earthquakes and hurricanes.
Computer Engineer
Computer engineers develop and improve the software programs and hardware that make computers run. Computer engineers may specialise in either software or hardware. From operating system software, to individual computer programs, software engineers turn piles of hardware into fully functional computers. Hardware engineers develop the hardware of computers, including motherboards, graphics and audio cards.
Drafting and Design Engineer
Drafting and design engineering is an exciting career that allows you to be involved in all stages of the design process, from conception to presentation of the finished plans. This career requires a working knowledge of drafting and design principles, material types and properties, and manufacturing processes.
Electrical Engineer
Electrical engineers specialise in power supply and generation. They design, develop, test and supervise electrical equipment manufacturing. They have also been trained to handle responsibilities like wiring and lighting installations in buildings, automobiles and aircraft.
Environmental Engineer
Environmental engineers use science and engineering principles to protect and improve the environment – quality of air, water, and soil is their primary focus. They seek solutions to water-borne diseases, wastewater management, and air pollution. They work to improve recycling, waste disposal, and industrial hygiene, and analyse soil and water samples.
Geological Engineer
Geological engineering involves geology, civil engineering and fields including mining, forestry and geography. These engineers apply earth sciences to human problems. Specialty areas include geotechnical site studies of rock and soil slope stability for projects; environmental studies and planning for construction sites; groundwater studies; hazard investigations; and finding fossil fuel and mineral deposits.
Marine Engineer
Responsible for the design and construction of seagoing vessels and structures, focusing primarily on their internal systems. They design the onboard electrical, environmental and propulsion systems aboard everything from oil platforms to cruise ships.
Mechanical Engineer
Studying motion, energy and force, the mechanical engineer controls these elements by using a combination of material, human and economic resources to develop mechanical solutions.
Petroleum Engineer
Petroleum engineers specialise in creating and developing technology and methods for digging the earth's surface to extract oil and gas. They obtain either natural gas or crude oil from the ground. Petroleum engineers will also explore and discover new techniques to extract oil and gas from older wells all over the world.
Software Engineer
Software engineers are specialists who are in charge of the testing, design, development and maintenance of computer software. They apply the principles of mathematics, engineering and computer science to create managing software. They are responsible for programming computers for smooth and efficient operation.
Levels of engineering
Qualifications engineers obtain include:
NVQs

Masters degrees

PhDs
You can join the industry at any level, and will usually have the opportunity to further develop your skills, gaining more qualifications as you move on in your career. As you gain more seniority, you'll likely have the opportunity to take on management roles.
How much could I earn in an engineering role?
Depending on the industry you work in, your qualifications and speciality, typical starting salaries for an engineering job can range from as little as £12,000 a year (engineering higher apprenticeship), to £63,000 a year (chartered engineer).  
Graduate/higher apprentices salaries
Graduate engineer salaries are much more varies. Graduates will typically earn around £18,000 – £35,000 in their first engineering job.
See the latest engineering jobs from Simply Engineering Jobs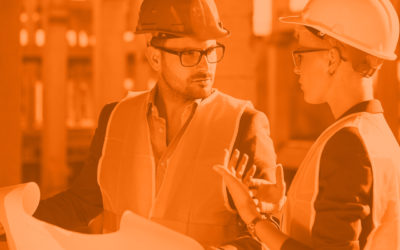 Civil engineers play an important role in the improvement of the nation - creating, modifying and safeguarding buildings and infrastructure. Involved in the design and planning stages, as well as overseeing the construction of a range of developments such as; bridges,...