A cover letter accompanies your CV when you apply for a job.
The letter is designed to act as a short introduction to you and your expertise. It should be your pitch to encourage an employer to consider your CV. But just how essential is it to your application?
As recruiters will likely receive a myriad of applications with similar qualities and features, cover letters help make you more memorable. In many ways, they are more essential than your actual CV, because they set you apart from the crowd. 
A cover letter should be a clear and concise letter outlining your skills and ability to do the job, meaning it must be relevant. Creating your cover letter in this way will then help you to develop the bullet points in your CV, ensuring it is all related to the job you are applying for. Ensuring this correlation means you don't have to provide as much information in your CV – but this means your cover letter is responsible for explaining all of the points made in your CV. It might also include your specific reasons for applying to the company in question.   
Writing a cover letter for an engineer job can be tricky though – likely you are more than capable working with your hands, but when it comes to putting your skill and level of experience down on paper, you might find this particular task more frustrating and time consuming.
That's why we've put together this special blog, to help you create an effective cover letter for your profession. Whether you're a civil engineer, and electrical engineer or a mechanical engineer searching for your dream job, use the below as your foundation to build a more specific cover letter related to your role.
Engineer cover letter example
Charles Thomas
93 Annott Street,
Manchester,
M1 1BU
Email address: c.thomas@gmail.com
Phone number: 07564893273
To: Mr Aaron Hill
XS Airways
Manchester
M3 THY
15th April 2019
RE: Mechanical Engineer Position (Ref. Code 273654), advertised on www.simplyengineeringjobs.com
Dear Mr Hill,
I have read your job description and feel that my qualifications and level of experience match your needs. I am very interested in this Manchester based role.
As a mechanical engineer with 7+ years experience in the aviation industry, I believe that my extensive experience with inspection, maintenance and repair work are exceptional, and my practical experience has afforded me a well-rounded skill set. My communication and interpersonal skills are second-to-none.
I specialise in:
Installing aircraft plumbing, mechanical and hydraulic systems;
Disassembling, repairing and reassembling engines for an aircraft;
Performing preventative maintenance to an exceptional standard;
Performing scheduled maintenance;
Completing detailed inspections to maintain aircraft safety and service.
My personal qualities I believe, will allow me to shine in this role. These include:
Approachable;
Attentive;
Diligent;
Analytical;
Independent;
Team worker.
I also have a solid educational background, and carry a great passion in delivering a great service. I can certainly relate to your organisation's dedication to delivering a quality service, and would greatly welcome the opportunity to contribute to your aircraft maintenance and repair needs and goals.
Please see attached my CV, which includes additional details regarding my level of experience, quality of work and career achievements.
Thank you for considering my application.
Sincerely,
Mr Craig Thomas
Here are a few extra tips to help with your cover letter too: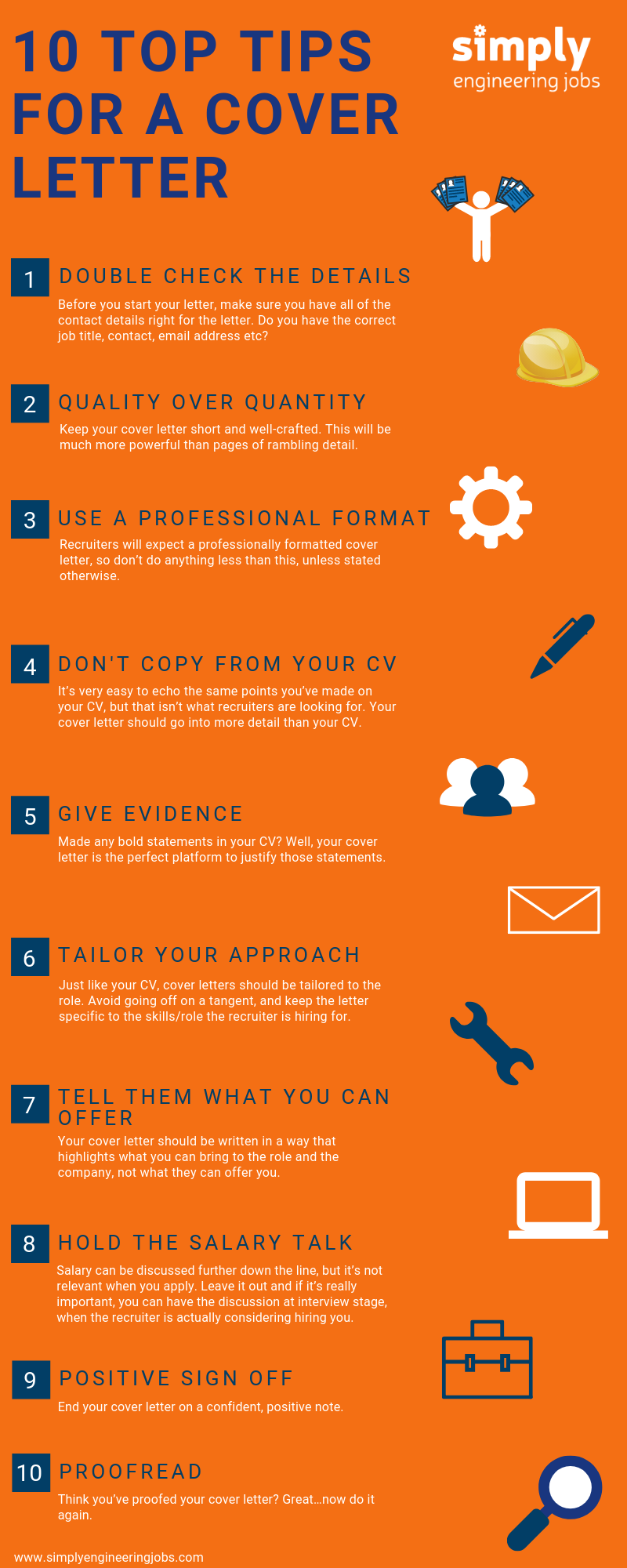 See the latest Engineering jobs from Simply Engineering Jobs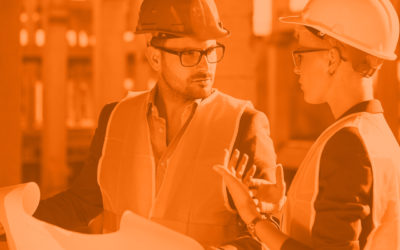 Civil engineers play an important role in the improvement of the nation - creating, modifying and safeguarding buildings and infrastructure. Involved in the design and planning stages, as well as overseeing the construction of a range of developments such as; bridges,...