Looking for a fresh and exciting civil engineering role? A strong CV is the key to getting your foot in the door and ensuring that you get invited for interview. Civil engineering is an industry that requires exceptionally high standards and an excellent skillset, do your CV should convey that you have both in abundance.
Here are some tips on how to make sure that your civil engineering CV grabs attention and wins you a face-to-face interview:
Top the CV with a powerful profile and skills section
First impressions count – and when it comes to your CV, that phrase is ever more important. Spend time refining the top section of your CV with an impactful profile and skills section. 
Your profile should amplify your strengths and give an overview of your most impressive attributes, qualifications and achievements to date.

Then, use bullet points to highlight relevant skills such as AutoCAD, project management and risk management. Remember to keep it relevant, though – the aim is to match as many of the desired skills listed in the job description as you possibly can.
Showcase your expertise with well-structured job descriptions
Your career summary and job descriptions carry great significance in your civil engineering CV. How you utilize this section could be the difference between making the shortlist for interview or missing out to what the recruiter believes is a better-matched candidate.

Whilst structuring your career summary, use one sentence to provide an outline of the job, followed by a list of your key responsibilities and achievements. If you present these details using bullet points, it will break the information up and make it easier for the recruiter to pull out key information.
Briefly summarise your most successful projects, detailing regulatory compliance (citing HSE for example), your past and current responsibilities in regards to control, monitoring and other important elements of construction management, if applicable.
Add impact with your education and qualifications
If you thought that every applicant's education and qualifications section is pretty much the same as the next, you are wrong. You can use this section to add even more impact by including all the relevant training you have undertaken, as well as your IT skills.

Not all civil engineers have great IT skills to boast about, so if you do have software expertise such as AutoCAD, it makes complete sense to boast about it. After all, the construction industry is becoming increasingly technology focused, meaning IT skills are in high demand to ensure companies hire people with the right technology skills for future progress.
Remember to include any other languages that you are fluent in, as this could also give you a further edge over other applicants – languages can be highly useful for projects with global clients.
Back it up with facts & figures
Engineers are usually highly skilled in mathematics and physics, so it should come as no surprise that facts and numbers gain huge respect from engineering companies.

When describing your experience and achievements, ensure that you quantify them and use factual information where possible, as this gives far greater impact. For example:
"Led a £2m civil engineering activity to completion 1 month ahead of schedule and within the approved budget."
"Produced 3D visualisations that led to the company winning a £6m construction project contract."
If you cover off all these points and remember to write for the job that you want rather than the job that you have, your civil engineering CV is sure to impress.
Andrew Fennell is the founder of CV writing advice website StandOut CV – he is a former recruitment consultant and contributes careers advice to websites like Business Insider, The Guardian and FastCompany.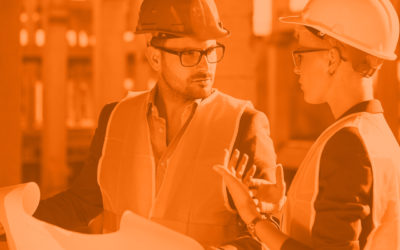 Civil engineers play an important role in the improvement of the nation - creating, modifying and safeguarding buildings and infrastructure. Involved in the design and planning stages, as well as overseeing the construction of a range of developments such as; bridges,...