So often we hear about inspiring innovations which challenge the status quo and use technology to improve society in one way or another. What we rarely hear about though, are the individuals who are driving this change forward.
Who are they? And more importantly, what drives them? Simply Engineering Jobs has compiled a short list of entrepreneurs who are using their skills in engineering to shrink societies' carbon footprints, improve the lives of communities and much more.
Aaron Steeves
Motivated by the potential of adventure and the open road, Aaron Steeves (pictured above) is currently studying for his International MBA at ISM. Aaron certainly channels this energy for new experiences in every new venture and project he is involved with, from his invention of a playground soft drink to be sold to his school friends (named 'Sugar Quench').
Whilst studying for his MBA, Steeves is also single-handedly developing a prototype greywater treatment system, in his parents' basement in Massachusetts. With this prototype, he is developing an affordable, compact and easily implementable means of conserving and recycling urban household wastewater into water fit for human consumption.
Unsurprisingly, the development of Aaron's close-loop water treatment system could not be confined to his parents' basement indefinitely. His progress has been keenly monitored by several commercial retailers, as well as NGO's and charities. One of the aims of this engineering innovation is for it to become a standard at refugee camps and centres.
Why is this project important?
Demand for water today is already surpassing supply and this set to continue, with some projections suggesting a 55% increase between 2000-2050.
Jessica Matthews
Jessica Matthews has an undergraduate degree in Psychology and Economics from Harvard University, an MBA from Harvard Business School, and is listed on over 10 patents and patents pending.
Jessica's path to success started very early on. Her first invention came out when she was 19 and she founded her company Uncharted Power when she was only 22 years old. Matthews' most noteworthy brainchild, Uncharted Power, is an energy-generating technology that can be inserted into everyday objects that are often in motion. This could be anything from toys to pushchairs, which can provide power in developing countries and anywhere without a reliable grid.
Matthews' mantra is, if you have an idea for something new, don't let others dissuade you of its success. Jessica says when she and co-inventor Julia Silverman came up with the Sockket, (a renewable energy soccer ball that charges up as users play) engineers told them their concept was impossible. Through their own research, they found the product was indeed viable. "I stand here as proof, that there's nothing stopping you," she says.
Why is this project important?
In areas where there are unreliable energy grids, communities must rely on diesel generators. These methods of providing power can result in up to 4.3 million deaths per year resulting from air pollution.
Arthur Kay
Arthur Kay has come a long way in a very short amount of time. He's has gone from being a student of architecture with a big idea, to a CEO of a biofuel company and raising over £2m in financing in just two years. 
Back in 2013, Arthur Kay founded bio-bean ®, a company which has recycles coffee ground waste into advanced biochemicals and biofuels. Bio-bean is the first company worldwide to industrialise this process. Kay believes that there is no such thing as waste, just resources in the wrong place. He doesn't see himself as the run of the mill traditional entrepreneur or even green entrepreneur, instead he sees his company at forefront of urban mining. "Being part of designing sustainable cities is my target," he says.
Why is this project important?
The UK alone produces 500,000 tonnes of waste coffee grounds on a yearly basis. A majority of these grounds are disposed of via landfill where the waste emits methane, which is 28 times more potent than carbon dioxide. As well as damaging the environment, landfill is a costly method of waste disposal for businesses because of the UK government's landfill tax.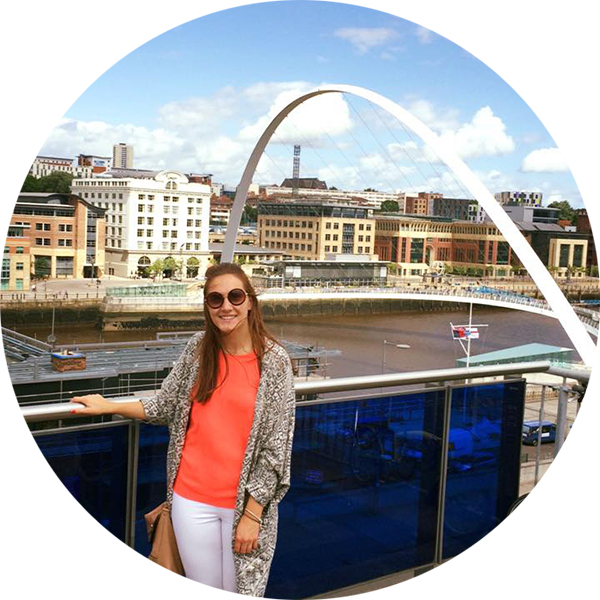 Jenni Sing
Social and Content Marketing Executive
Jenni is our Social and Content Marketing Executive. She has worked in recruitment since 2016 and regularly shares her expertise with our readers on the Simply Engineering Jobs blog. Jenni is our resident CV expert, take a look at one of her role-specific templates and see how you can get yours into shape.