As an electronic or electrical engineer, you'll be involved with designing, developing and maintaining electrical control systems. This might include designing, developing and maintaining communications systems, power generators, motors and navigation systems for the likes of automobiles or aircraft. You might also also oversee the manufacture of these devices, systems and equipment.
You could work in a very wide range of sectors as an electrical engineer, including transport networks, power generation, transmission and distribution, manufacturing, building services, telecommunications, scientific or military.
Job responsibilities of an electrical engineer
Your main responsibilities as an electrical engineer could look something like this:
Evaluating electrical systems, products, components and applications

Designing and conducting research programs, while applying knowledge of electricity and materials

Coordinating a team of people including technicians and craftspeople

Developing electrical products after analysing customer requirements

Testing manufacturing and assembly methods and materials

Creating and distributing reports on electrical systems Complying with the appropriate regulations

Designing testing methods, and overseeing inspection and maintenance programmes

Following manufacturer's instructions and procedures to ensure all equipment is operational

Writing reports, attending meetings and giving presentations to clients and/or management
What skills does an electrical engineer require?
Typically, the most sought after skills for electrical engineers include:
Troubleshooting

Testing

Project management

Quality control

Analysis & research

Detail oriented

Innovative

Communication skills
What qualifications does an electrical engineer need?
You will ideally need a bachelor's degree in electrical engineering from an accredited school. However, this isn't always essential, as some businesses will employ individuals with degrees in related subjects, like:
Mechanical

Aeronautical

Building services

Communications

Computing and software

Electromechanical

Mechanical and production

Physics and applied physics

Power and energy
After this, you will need to acquire a professional engineer's license. Ideally, you'll have experience in using the required software, and a knowledge of applicable codes related to electrical engineering. You will also be proficient in design and calculation software.
If you're looking to excel in your career, ensure the qualification you obtain is accredited by a professional body, like the Institution of Engineering and Technology (IET) for example. This will help you to achieve chartered engineer (CEng) or incorporated engineer (IEng) status later on in your career.
Employers may also consider applicants with a HND (Higher National Diploma) or foundation degree. Many universities will also allow those with a HND or foundation degree to enter directly into the final year of a degree programme.
Another route you can take is an apprenticeship. Some organisations recruit for apprentices, which is ideal for those who don't currently have a HND or degree. Employers select candidates for sponsorship degrees to ensure they understand the key principles of the industry and reach full engineer level. Relevant A-levels and experience of working in the industry is usually required to become an electrical engineer apprentice.
What does a working day look like for an electrical engineer?
You'll typically work around 40 hours a week, and may need to work extra hours if you need to hit deadlines or resolve any difficulties. Some jobs will offer flexible working.
In terms of working environment, you may be located in a production plant, workshop, office, laboratory, factory or on site, or a mixture. Depending on the location, conditions may be hot, cramped and stuffy, and it's likely you'll be working around alot of dust.
Jobs are available throughout the UK. There is also the opportunity to work abroad, particularly in the oil, petrochemical and power sectors, large consulting firms and large building contractors. This could be an overseas vacancy with a multinational employer, or you can apply directly for one.
Self employment and consultancy are an option for this profession. Particularly if you've built up a strong reputation. You will usually hold chartered engineer status before entering into consultancy work.
What's the salary for an electrical engineer?
Graduate salaries can be anything from £18,000 – £26,000  
Average salary: £35,000 – £60,000
Salaries for chartered engineers can be considerably more.
See the latest Electrical Engineering jobs from Simply Engineering Jobs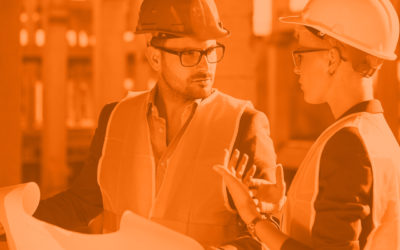 Civil engineers play an important role in the improvement of the nation - creating, modifying and safeguarding buildings and infrastructure. Involved in the design and planning stages, as well as overseeing the construction of a range of developments such as; bridges,...