Civil engineers play an important role in the improvement of the nation – creating, modifying and safeguarding buildings and infrastructure. Involved in the design and planning stages, as well as overseeing the construction of a range of developments such as; bridges, airports, railway networks, energy plants and sewage systems – civil engineers need a wide range of skills and in-depth knowledge of different building types.
Civil engineers can be involved in challenging builds, such as large skyscrapers and transport hubs which need to withstand all weather types and require ingenious ways of managing footfall and mass evacuations.
There are two kinds of civil engineer – consulting engineers and contracting engineers. Consulting engineers are tasked with the design and planning of projects and spend the majority of their time in an office environment. Whereas contractors help manage the construction of the project and work on-site.
Civil engineers can usually find employment at; construction companies, government departments, local authorities, transport companies and utility/ waste companies. Engineers tend to specialise in particular projects and sectors such as marine or energy.
Civil Engineer Duties
Creating detailed designs using a range of computer software.
Conducting site investigations, as well as feasibility and technical studies.
Managing budgets and resources.
Client liaison and meeting with architects and subcontractors.
Assisting with tenders and creating job specifications.
Problem solving to fix design and development issues.
Establishing time scales so materials & equipment arrive on time and deadlines are met.
Ensures buildings meet legal requirements and health & safety regulations.
Establishing the sustainability and environmental impact of the building.
Working Conditions
Consulting engineers typically work normal office hours (9-5) but it is common to stay later or work weekends if a deadline is quickly approaching.
Contractors tend to work in shifts and weekend work is likely, working on-site means a lot of time spent outdoors in all weather conditions.
What skills do you need?
Excellent team working skills and leadership qualities.
High level of understanding of mathematics, sciences and IT skills.
Ability to view projects from a commercial perspective.
Ability to manage projects of different size and scale.
Must meet deadlines and work within budgets.
Methodical thinker with strong problem solving skills.
Attention to detail to deal with precise calculations and technical details.
Excellent verbal and written skills.
Thorough knowledge of legislation
Required qualifications
School leavers can train to become a civil engineer via a number of apprenticeships and training programmes. In order to be accepted on these schemes, applicants are usually expected to have GCSEs at Grade C or above.
University graduates will require a degree in civil engineering which is accredited by the Institution of Civil Engineers. In addition to this, they would also need to complete one of the two professional qualifications offered by the ICE, BEng or MEng.
Completing a BEng qualification awards a person with Incorporated Engineer (IEng) status, while Chartered Engineer (CEng) status is achieved with the completion of a MEng or BEng qualification, as well as a Masters degree. Either status can help a person gain employment within the industry but chartered engineers are in higher demand.
Graduates applying for a civil engineer role will also greatly strengthen their application if they have undertaken work experience, preferably a year-long placement. Successful placements can sometimes result in students being offered a permanent position, or sponsorship to complete their qualifications.
Salary
The starting salary for a civil engineer is usually around £23.500, rising to £26,500 with two years of experience.
The average salary for members of the Institution of Civil Engineers is nearly £50,000, while the average for non-members is around £30,500.
Engineering roles which are based in and around London, generally pay higher than the rest of the UK.
Most engineering firms also offer additional benefits such as; a pension, healthcare schemes, life insurance, company cars, mobile phones and can also cover the costs of professional development fees.
Career Progression
Once a graduate or trainee has worked towards senior engineer level, they can then gain chartership status. From there, experienced personnel can become a principal engineer.
It is common for experienced engineers to focus on a specialisation which can result in opportunities overseas, especially when working for a multinational company.
Achieving chartership and on-going professional development is required to reach the highest positions and salaries within the engineering industry.
If you are interested in a career as a civil engineer then you can find the latest vacancies at: www.simplyengineeringjobs.com. 
See the latest civil engineering jobs from Simply Engineering Jobs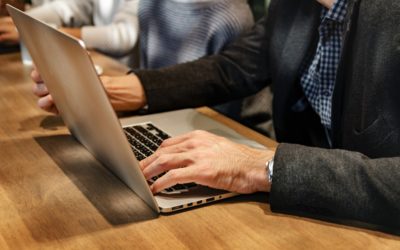 Engineering can be a rewarding job with a lucrative salary but landing that first role can be difficult, with recruiters constantly on the lookout for experienced candidates with a proven track record. However, there are a number of steps a person can take to make...