Whether it's your first step on the career ladder or you're pursuing your dream engineering job, one of the key factors to consider whilst writing your CV is how to stand out in a huge pool of candidates.
The engineering job market is fiercely competitive and you're sure to be up against some super high caliber engineers. But who's to say you can't be the one who wins the role?

Here's how you can make sure your CV grabs the recruiter's attention:
Tailor to the job description
Every single CV that you ever send should be tailored around the specific job description. Generic CVs will only give the impression that you're not fully committed to getting the job and could come across as lazy.

Someone who builds their CV around the job specification, referring to the required skills and experience listed, will show that they're serious and highly dedicated to pursuing the role.
For example, if a job description includes a requirement for measuring the performance of mechanical components or modifying equipment to ensure safety, use clear, quantified examples of how you've used these specific skills in your CV.
Create an interview-winning structure
If you're an experienced engineer, it's easy to get lost in detailing your extensive skills and experiences and, in the process, end up undermining the importance of a clear, easy-to-read structure.

But recruiters are likely to have a inbox full of applications to get through, so a sloppy, cluttered structure could land you an immediate rejection.
Using a high-quality CV template will help you to structure your CV in the most effective way, but generally, you should include these sections:
Profile

Core skills

Education and qualifications

Career summary
Lead with a solid personal profile
A strong profile summary should concisely and confidently describe your key attributes, skillset and experiences in a way that shows you are a better quality of candidate than other applicants.

Use this section as your personal sales pitch, enthusing about your strong interest and relevant skills in the engineering field that you are applying for. If you spend some time perfecting this, it'll significantly increase your chances of landing an interview.
Back it up with facts and figures
Recruiters will be far more impressed by applicants who can back up their achievements and skills with facts and figures. While this is standard across most industries, facts and figures have an even greater level of importance in the world of engineering.
If you have examples where you have made measurable impact, then share those metrics in your CV. For example, maybe you completed X in Y weeks, saved £££ through improved efficiencies or led a team of 20 people – whatever it is, using values proves your impact far more than merely listing duties.
Triple-check for mistakes
It might seem amateur, but before you submit your CV, you should triple-check for any mistakes.
Even a tiny punctuation error can reflect badly – particularly if you are claiming in your CV that you have great attention to detail! You don't want a small and easily correctable mistake to hold you back from your dream job.
No matter how experienced you are, it's worth getting someone with a knack for the written word to read over your CV before pressing send. After all, if you've been working on it for hours, it's easy for your tried eyes to miss silly mistakes.
By following this engineering CV guide, you should be in good stead for landing your next step on the engineering ladder.
Andrew Fennell is the founder of CV writing advice website StandOut CV – he is a former recruitment consultant and contributes careers advice to websites like Business Insider, The Guardian and FastCompany.
See the latest engineer jobs from Simply Engineering Jobs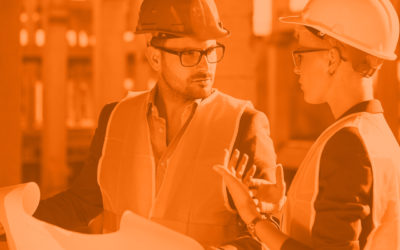 Civil engineers play an important role in the improvement of the nation - creating, modifying and safeguarding buildings and infrastructure. Involved in the design and planning stages, as well as overseeing the construction of a range of developments such as; bridges,...